The number of fish in the world's oceans has been halved only during one generation, and population growth increases fishing pressure further.
"Globally the situation is very alarming, although, at the same time, sustainability has vastly improved in the fish trade and fishery administration in Finland. A sign of favourable development is the fact that almost all of the ambitious goals of WWF's Fish Campaign have already been achieved," says Matti Ovaska, WWF's Conservation Officer.
According to a recent survey conducted by WWF, only very few fish and shellfish products listed red in the Seafood Guide are being sold in shops and restaurants in Finland. The number of products on the red list was only 2 per cent of all products. 62 per cent of the products were on the Seafood Guide's green list and 35 per cent on the yellow list.
"Sustainability has become an everyday element in fish trade in Finland, and companies are very familiar with the origin and ethical status of the fish they purchase," Ovaska says.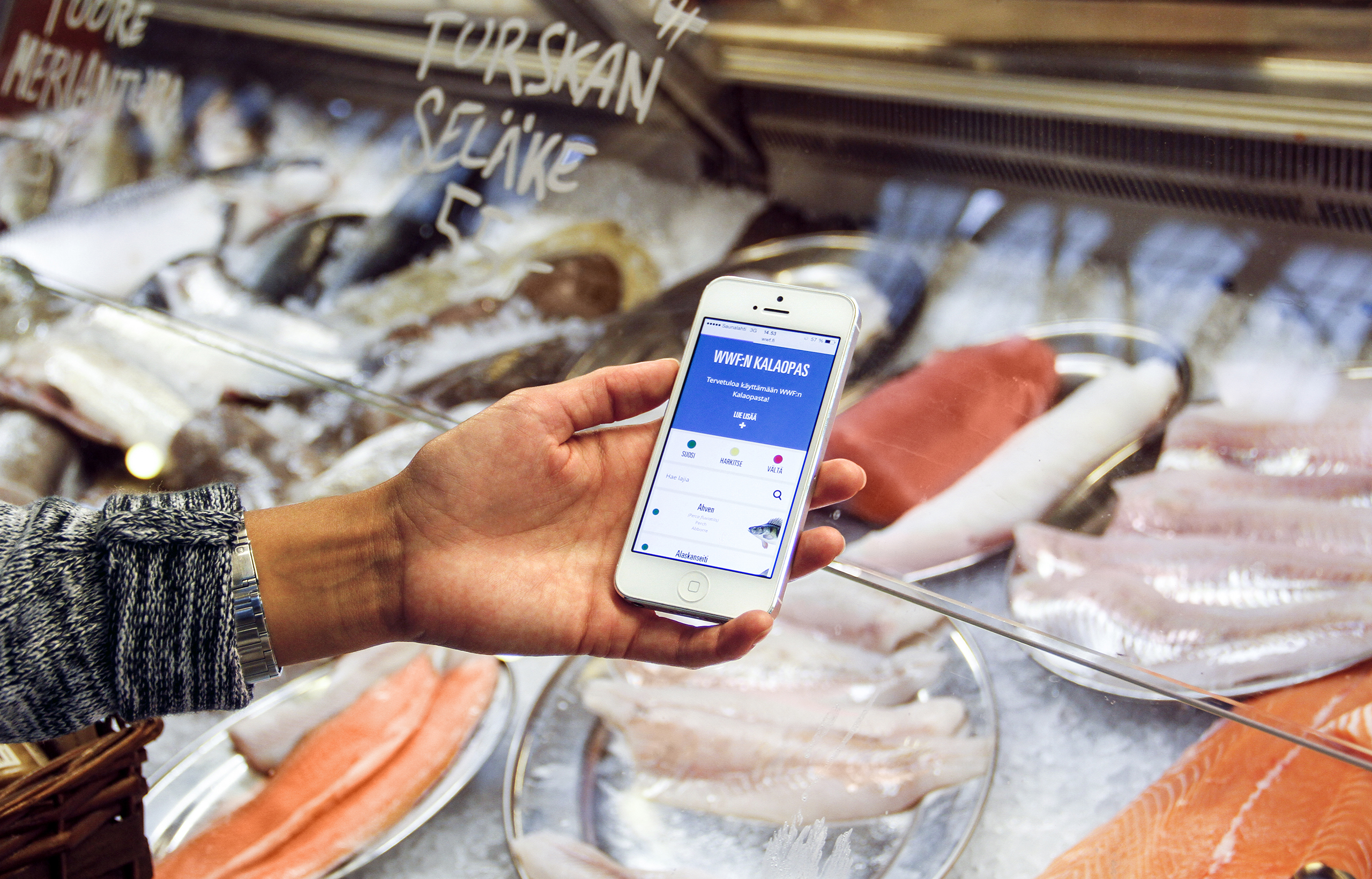 Positive development is also suggested by the statistics of Finnish Customs, according to which the import of many species on the red list of WWF's Seafood Guide has decreased considerably or ended altogether after the campaign was launched. For example, almost 850,000 kilograms of Nile perch was imported to Finland in 2004–2011. Last year the number had dropped to slightly less than 600 kilograms. Ray and endangered blue-fin tuna have not been imported to Finland at all in the last few years.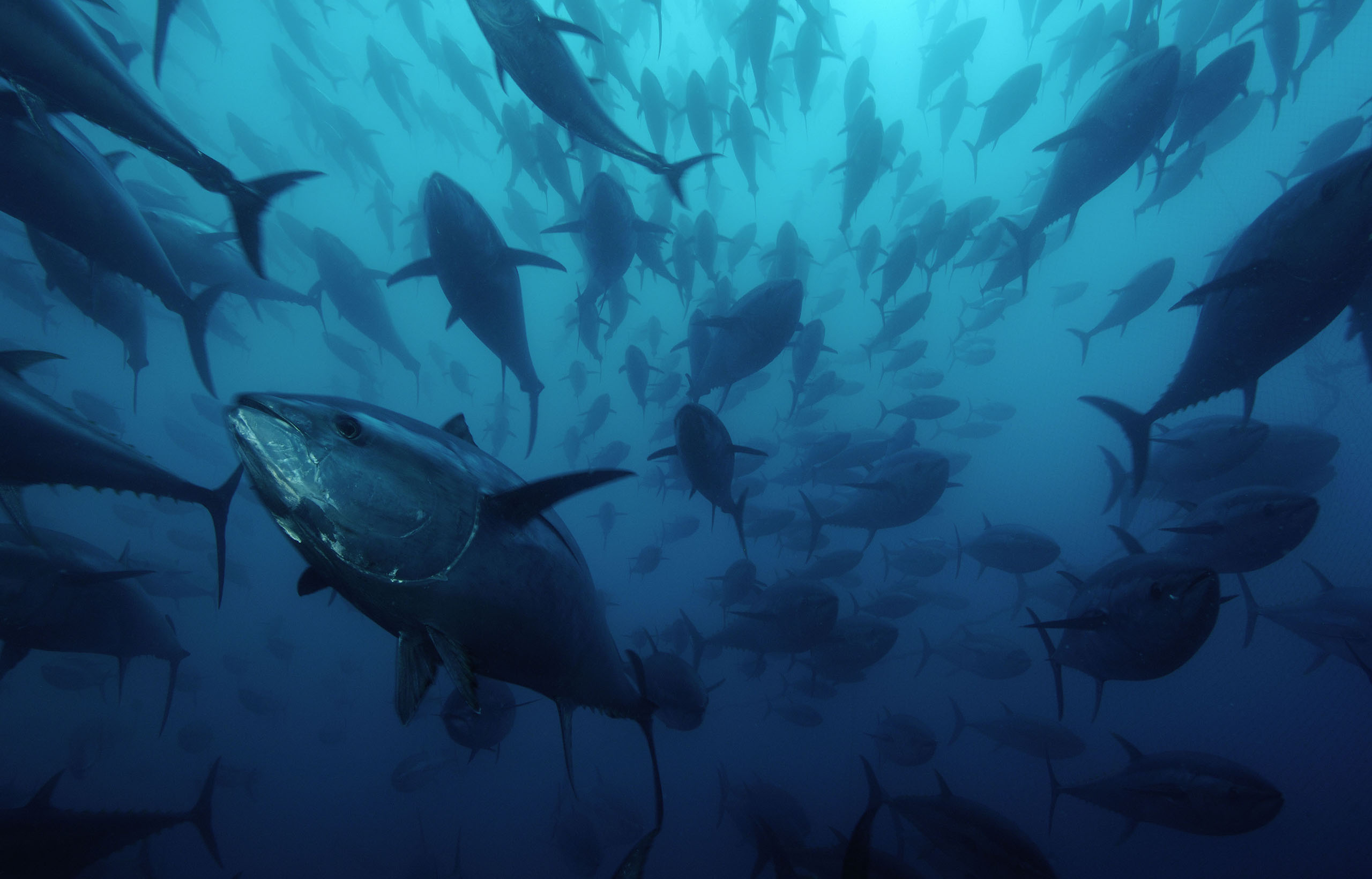 The development of sustainability in fish trade has been affected not only by the purchase policy of companies, but also changes that have taken place in fishery administration and fishing practices. Products prepared out of underused fish species have been introduced in the assortments of shops and restaurants, and the number of environmentally certified fish products has increased considerably.
In addition to increasing sustainability in fish trade, the campaign also aimed at protecting endangered fish stocks. Major progress has been made in the last few years in this regard. WWF was able to influence legislation for better protection of endangered fish species.
"This can already be seen in practice in the recovery of salmon stocks in the Baltic Sea and of sea trout stocks in the Gulf of Finland," Ovaska says.
The achievements of the project are the result of cooperation, because operators from different fields have aspired towards the same goal.
"A big thanks is due in particular to active citizens who have set out to demand for a brighter future for fish. One indication of citizens' interest and activeness is that, among other things, approximately one third of Finns say that they follow the recommendations of WWF's Seafood Guide," Ovaska says.
Challenges still lie ahead
There are still challenges in spite of the campaign's excellent achievements. Fish trade operators must continue to develop sustainability, particularly with regard to farmed salmon and tuna. For these species, Finland must move over to environmentally certified alternatives. A future challenge in the protection of endangered fish stocks will be the recovery of the natural reproduction of migratory fish, such as salmon, trout and anadromous whitefish, by removing migration obstacles from rivers and restoring reproduction environments and habitats.
Although there are challenges ahead, there is already reason for celebration.
"The outstanding results achieved in Finland can serve as a global example of how companies, the administration, organisations and citizens can together contribute to solving the global overfishing problem," WWF Finland's Head of Marine Programme Sampsa Vilhunen says.
Further information:
Conservation Officer Matti Ovaska, +358 40 727 3149, matti.ovaska@wwf.fi
Head of Marine Programme Sampsa Vilhunen, +358 40 550 3854, sampsa.vilhunen@wwf.fi