In 2017, Finnish Green Offices cut a total of 7,680 tonnes of greenhouse gas emissions compared to the previous year. This is equivalent to the amount of emissions that would result from flying from Helsinki to New York and back again every day for a period of five years.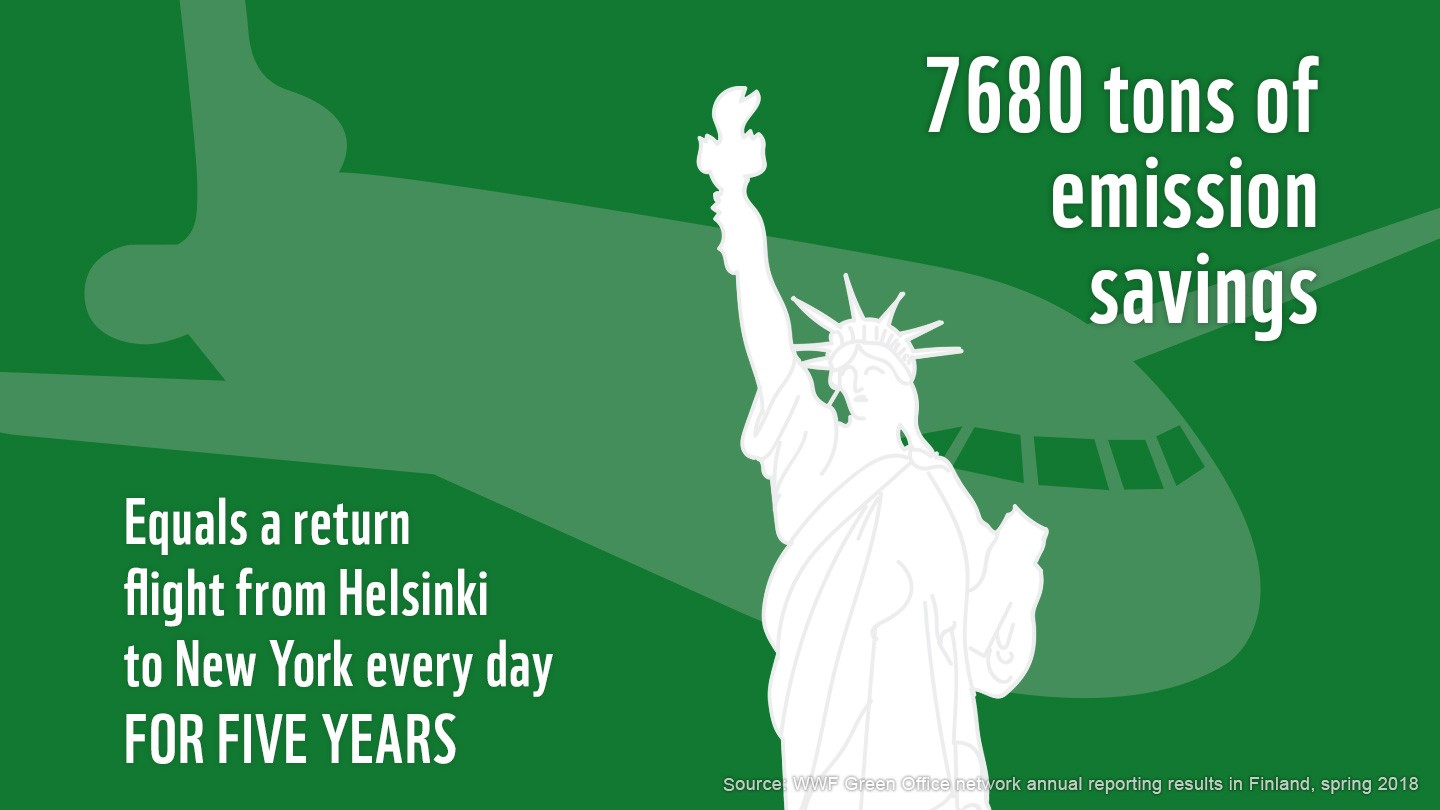 The largest reduction – 6,180 tonnes – was achieved in emissions caused by flights. Also emissions caused by electricity consumption were reduced by 1,780 tonnes.
Green electricity is already in use in 57 percents of Green Offices. Electricity produced with renewable energy is regarded in calculations as having no climatic effects, unlike electricity produced with, for example, fossil fuel. The banking and insurance sector and the ICT industry have been trendsetters in the Green Office network in the use of green electricity. More than 90% of the electricity consumed in these sectors is green electricity. The real estate sector has also reached a good level with a 60 percent share.
High scores in reducing emissions
Finnish Green Office reductions in greenhouse gas emissions have been monitored since 2007. The results have been amazing! The graph compares each year's emissions to those of the previous year.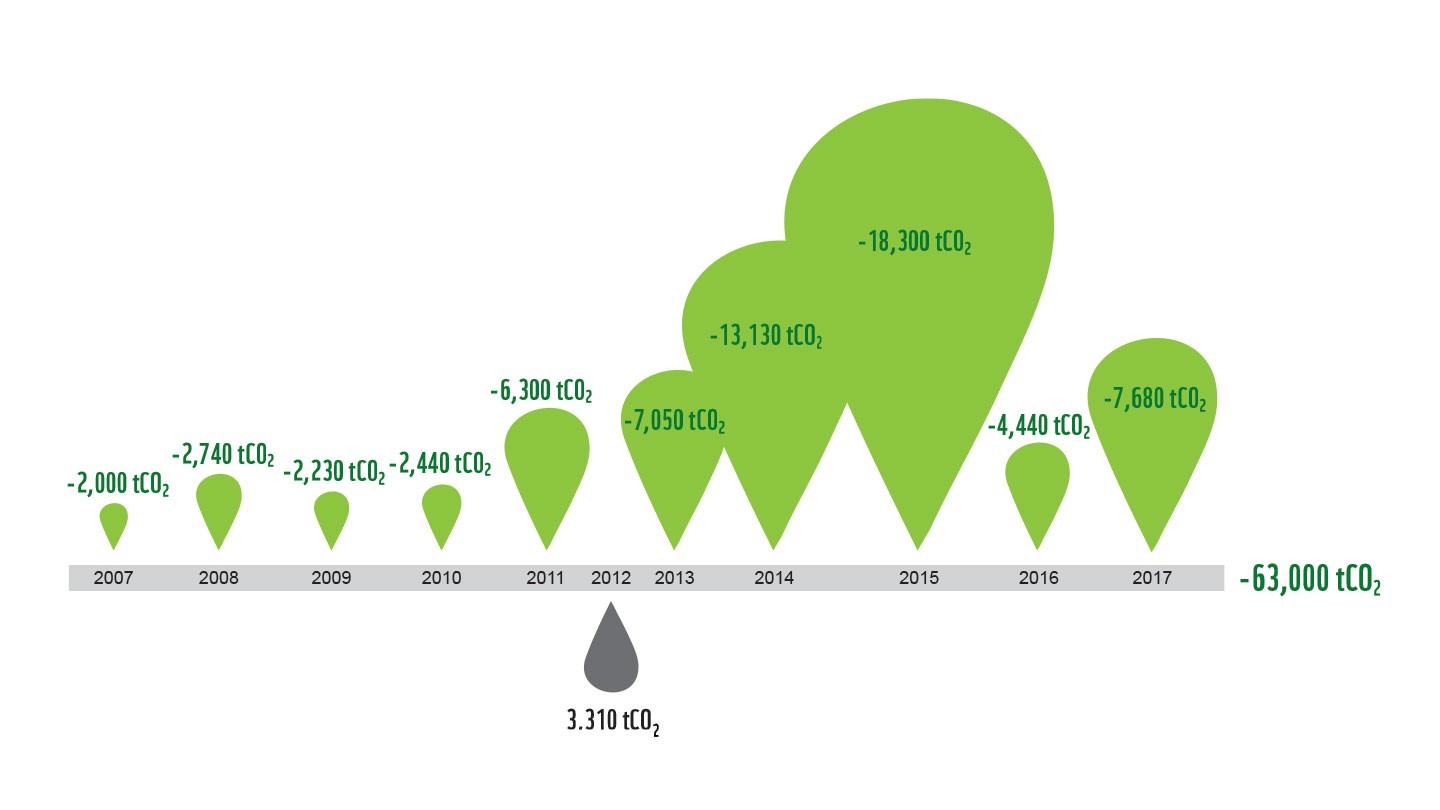 How can offices meet the UN's Sustainable Development Goals?
Sustainability is central to Green Office. With the help of our environmental programme, offices can meet many of the Sustainable Development Goals (SDGs). These goals are universally applicable, and offices can also do their part in meeting them.
Find out how offices can meet the SDGs with Green Office
15 years of Green Office
Green Office turned 15 years of age in 2017. Since the programme's beginnings, Green Offices have achieved great results. The original aims are still relevant today: climate change has to be slowed down.
Read about events in the first 15 years of Green Office
Get inspired by the stories
With the help of the Green Office programme, everyday life in offices becomes more environmentally friendly in various ways. Because it is scalable, Green Office is suitable for all types and sizes of offices.
Check out the stories and practical tips that the network has shared
Reports and press releases
Green Office: Achievements and Activities in 2012-2013 (pdf)
Green Office: Achievements and Activities in 2010 (pdf)
Green Office environmental system receives recognition
WWF Finland's Green Office environmental management system to be used in China
WWF Finland's award-winning environmental programme inspiring climate action around the world