Katariina Jankkila in the Pasila office switches on a remote connection to the Lappeenranta office. Soon, the Finnish Customs' Green Office contact person, Anssi Hiiva, appears onscreen. Videoconferencing has become increasingly common for Customs in their practical work, and keeping in touch with the Green Office team is just one sign of the new ways of working.
"We have dozens of offices around the country. Distance meetings have become really common for us, and this has cut down on the amount of travelling from the provinces," Hiiva says.
"The possibility for conducting meetings through videoconferencing has increased job satisfaction, since now people don't have to travel from the other end of the country – from Tornio, say – for a two-hour meeting. That's a major relief," adds Jankkila.
At the office in Pasila, the Green Office group has ten Customs employees with a keen interest in environmental matters, and people have volunteered from different departments. One group member, Pirkko Paavola-Häggblom, lives in Turku but works in Pasila.
Remote connections allow us to have a virtual morning coffee meeting every week to discuss materials management informally. The participants in these regular coffee breaks are whoever can fit it into their schedule, and it feels like we're in the same room. This has increased wellbeing and a sense of togetherness," says Paavola-Häggblom.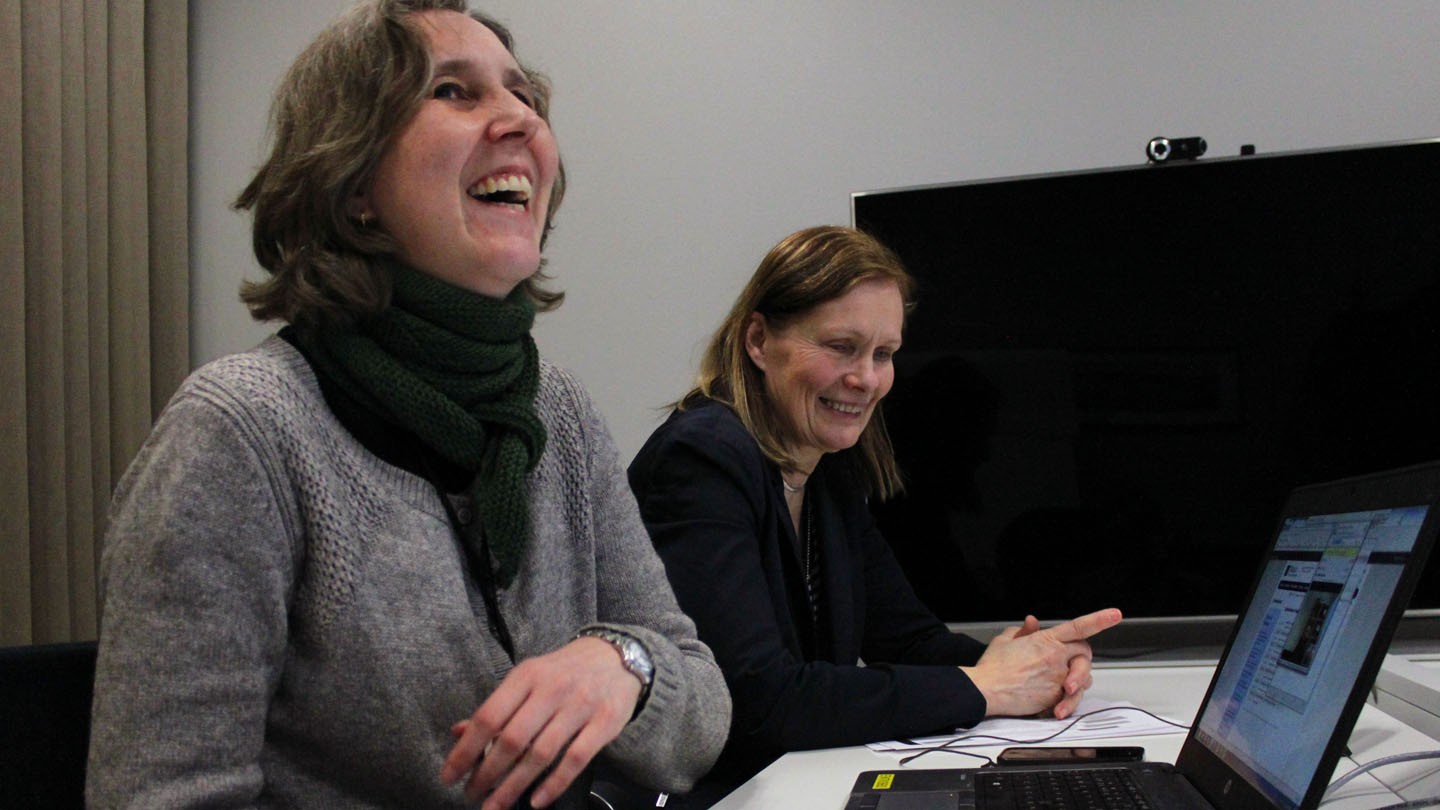 Smart space use
The Customs office in Pasila joined the Green Office network in 2014. In the background was a new law requiring that State agencies develop an energy-efficiency plan and pay attention to environmental concerns.
Making remote working possible is one of the significant changes that have been made since then. Things started cautiously, because working remotely hasn't been common for a long in State bodies. However, increasingly improving technology has made it more popular.
"By getting good equipment, it's possible to promote remote working, and to give up heated and cooled premises that often stand empty. We also monitor the usage of facilities, and are partly transferring to shared workstations. All this will improve space usage, increase energy-efficiency, and hopefully will also support our work, for example by allowing employees for whom remote working is possible to gain a better balance between work and private life," Paavola-Häggblom says.
Shrink the paper mountain
As Customs still needs a lot of paper, reducing paper consumption was chosen as one of the Green Office measures. Double-sided printing and printing in black and white were set as the default options. Even with just those two simple steps, paper consumption has clearly dropped.
"By getting good equipment, it's possible to promote remote working, and to give up heated and cooled premises that often stand empty."
-Pirkko Paavola-Häggblom, Finnish Customs
Hiiva says that paper consumption at the Pasila office has decreased by 1,435 packets a year. Each packet contains 500 sheets of paper, so the reduction is more than 700,000 sheets annually.
Other concrete achievements have been replacing disposable cups with reusable mugs, and introducing more active sorting.
Engagement through volunteering
"Keeping a large office of 546 people informed of the changes is a pretty significant task. We have found that sending notices through the intranet is not the best way to change habits – we need more face to face communication to put the Green Office thoughts into action," says Jankkila.
In the case of sorting, this meant that the members of the environmental task force focused people's attention on the new recycling instructions in the break rooms. Messages also travel in the other direction: there is plenty of positive feedback on good environmental performance.
"Of course, some matters are sensitive, such as switching to anonymous workstations and getting rid of the rubbish bins at every desk. Change happens gradually, but we started telling employees at the beginning of the year that they could voluntarily give up their personal rubbish bins already," Jankkila explains.
"It was a good idea to get started in good time, and on a voluntary basis. Once some people led by example, it doesn't come as a surprise to others that the personal rubbish bins were being done away with," Hiiva adds.
At Customs, environmental awareness is considered vital.
"For example, if employees sort their garbage at home with care, it's a bit embarrassing if the employer doesn't keep to the same standards. Green Office has been a very positive thing, kind of a common hobby and framework for making people more conscious of environmental considerations," Paavola-Häggblom says.
Check out more Green Office experiences.
If you're interested in Green Office, please contact Helka Julkunen, Head of Green Office programme: helka.julkunen@wwf.fi or +358 40 531 0555.