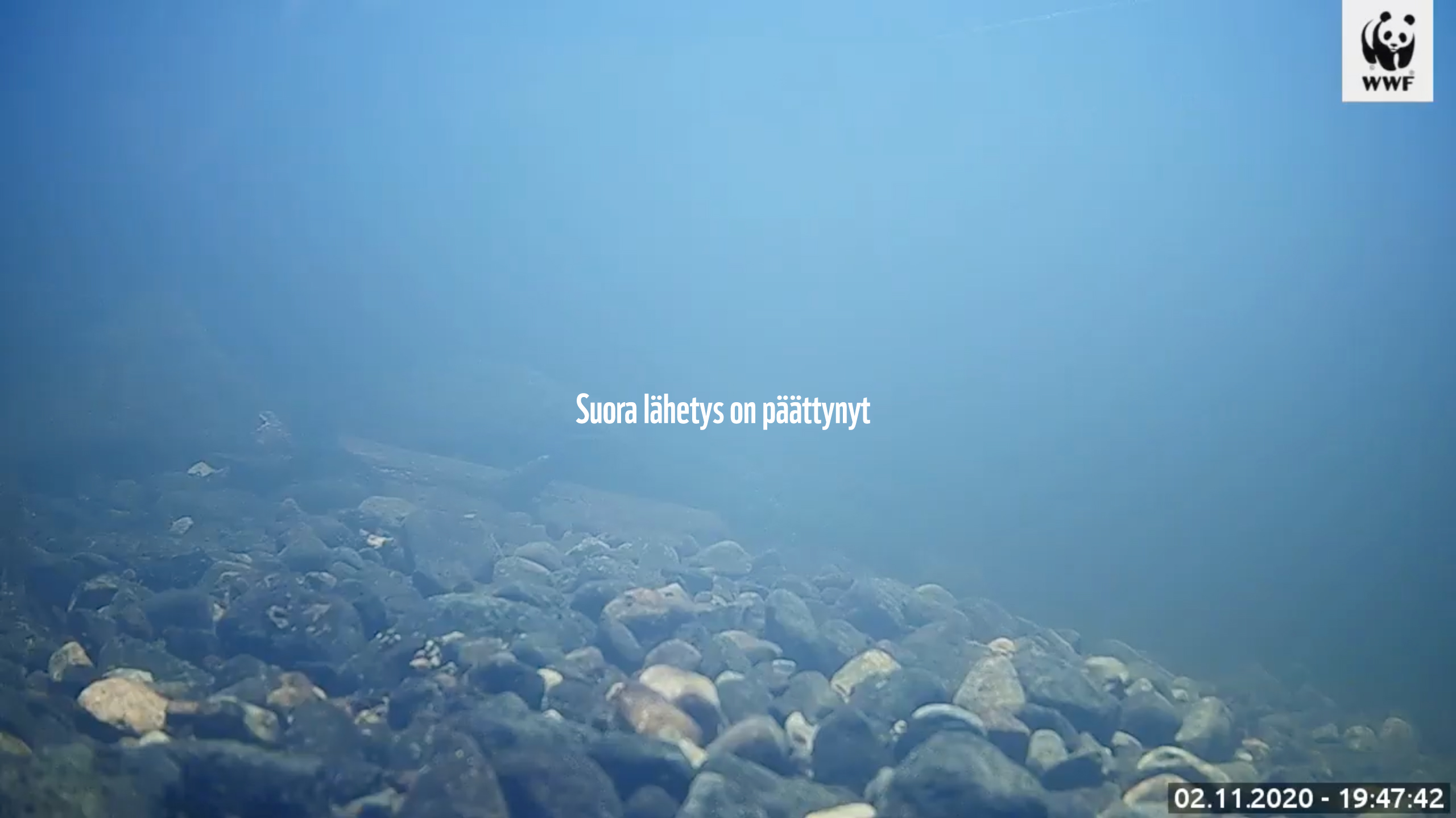 16.10. Camera is offline for service.
Wild trout is one of the most gorgeous endangered fish in Finland. With our underwater live camera we hope to increase awareness and evoke discussion about Finland's endangered migratory fish populations.
WWF would like to thank all the partners: European Maritime and Fisheries Fund (EMFF), local volunteers, Pukki Visuals and Liveeye.