About The Species
In the early 20th century, there might have been as many as 1,000 Saimaa ringed seals. Due to hunting, the number declined so that at the beginning of the 1980s, there were less than 120 individuals left.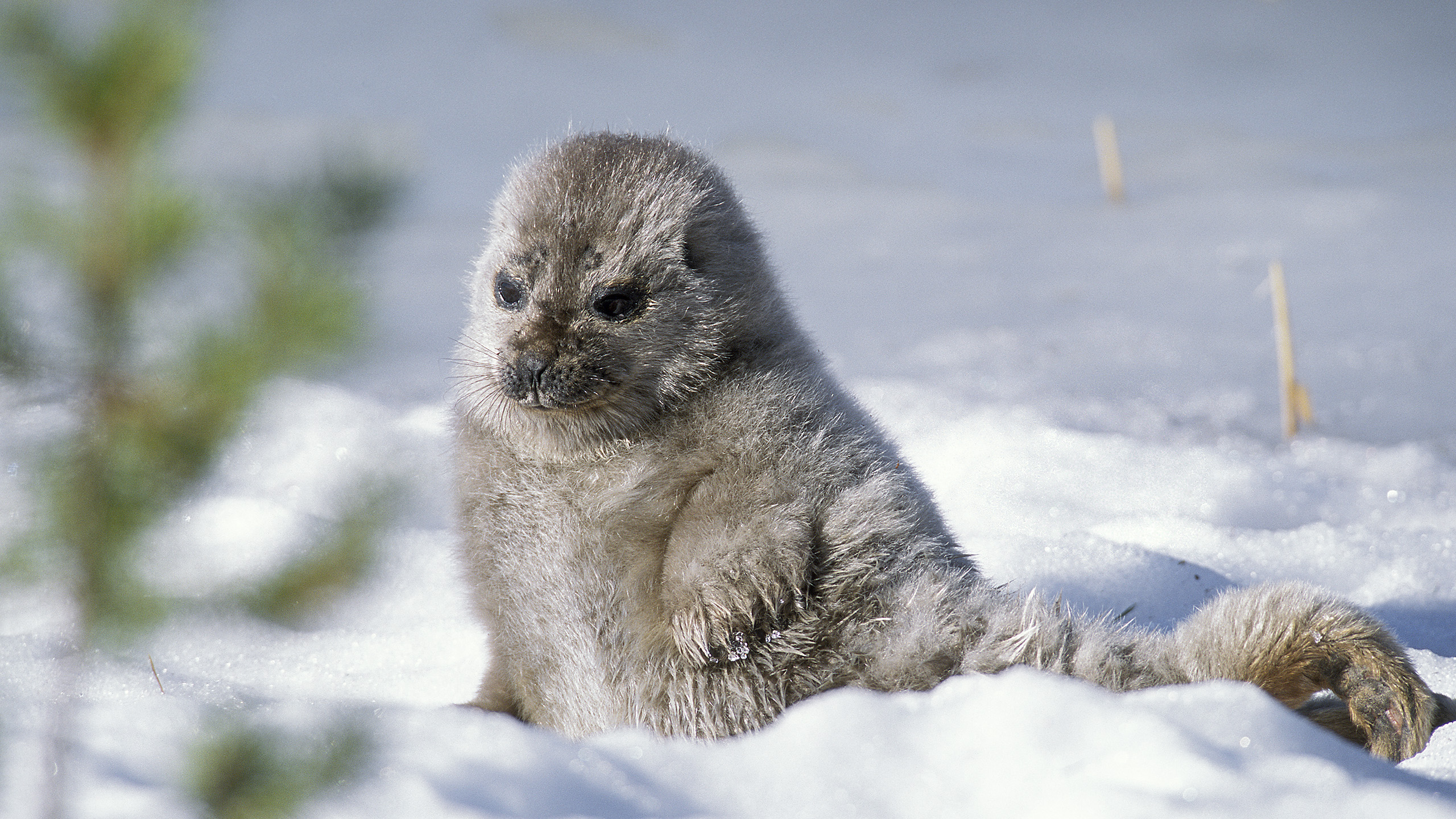 Thanks to the active protection work started by WWF in 1979, the Saimaa ringed seal population has increased to approximately 360 animals. Currently, Saimaa ringed seals are threatened especially by drowning in fishnets, climate change and the increasing human population on lake shores.
The means to protect the Saimaa ringed seal include seal-friendly zoning, net fishing bans in the important seal areas, seal-friendly fishing equipment, avoidance of disturbing seals especially during the nesting season, promotion of seal conservation research and support for adaptation to climate change.

What WWF Does
We produce information
• Conservation research of the Saimaa ringed seal was begun in a specialist working group founded by WWF towards the end of the 1970s. Today, we still support research that seeks means to learn more about the seal's life and to protect it.
• We help the Saimaa ringed seal to adapt to low-snow winters by, for instance, funding a project by the University of Eastern Finland that looks into the suitability of man-made snowdrifts as a future means of seal protection. In late winter 2014, man-made snowdrifts were widely used for the first time. Due to the poor situation, no natural snowdrifts formed on Saimaa and more than 240 man-made snowdrifts were built to serve as nest-building places. Up to about 90% of them were used by seals in nesting.
We influence decision-making
• Our specialists are members in official seal protection working groups and committees. We monitor the implementation of the proposals and request improvements, when necessary.
• We present protection-related demands and initiatives to decision-makers and communicate about the topic in the media.
• In the spring 2011, our key demand was realised when the spring-time net fishing ban in the most important Saimaa ringed seal nesting areas was changed from voluntary to absolute through a decree.
We work in the field
• We are responsible for the census of the seal population in southern Saimaa.
• When necessary, our volunteers participate in building man-made snowdrifts during snowless winters.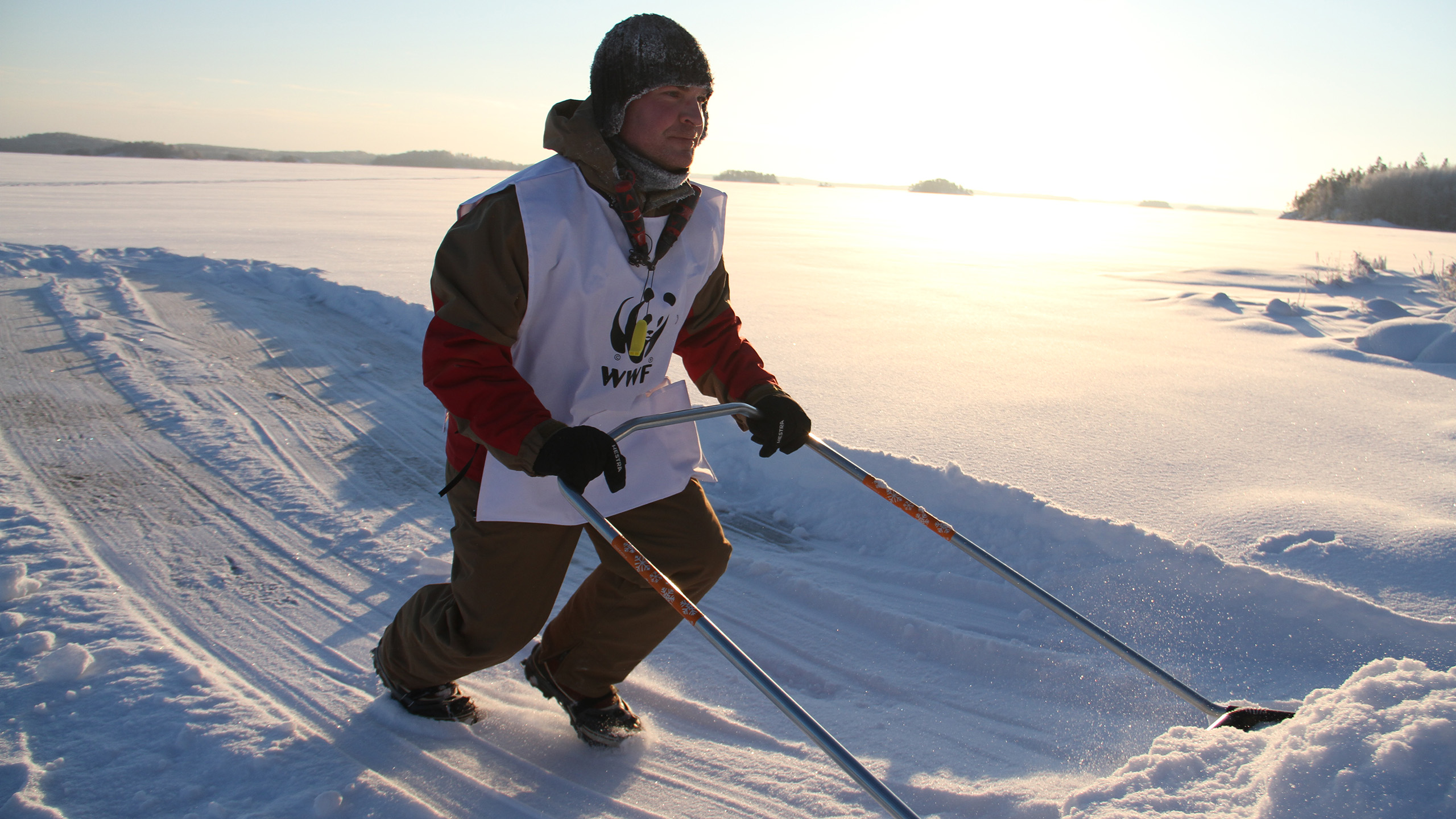 We involve people
• We educate permanent and free-time residents of the Saimaa region about seal protection and the net fishing ban. Each year, we also declare a period of nesting peace for the Saimaa ringed seal, together with local residents.
• We have created a digital map with which people in the Saimaa region can review currently valid restrictions applicable to fishing nets and other fishing equipment that are dangerous for the Saimaa ringed seal.
• We give an "Olen norpan ystävä" (I am a friend of seals) diploma to everyone who voluntarily abandons net fishing on Saimaa.
• With the aid of a seal fairy tale targeted at kindergarten and school aged children, we explain the importance of protecting the Saimaa ringed seal to the youngest family members, too.
• Our oil spill response teams are ready to help in case of an oil spill.
We cooperate with companies
• Several companies fund the Saimaa ringed seal research and protection by supporting our work. For instance, we have received a hovercraft and other seal census equipment as donations.